To say I'm a huge fan of HGTV's Fixer Upper is probably a bit of an understatement.
If you're ever looking for me on a Tuesday night at 9pm, you will find me sitting in front of a TV watching the latest episode.
I can't quite pinpoint one thing in specific that drew me to the show.  Instead, I think it was a combination of things:
Joanna's eye for design
Chip's antics and Joanna's patience
How this husband and wife team truly seems to bring out the best in each other
The love Chip and Jo express, not only for their work and for each other, but also for their four kids
As a result, I've been a Joanna Gaines fan since the pilot episode aired. I love watching the transformation that takes place with each renovation Chip and Jo tackle together. I love watching how Joanna thoughtfully decorates/stages each home. And, I love watching for new ideas or tips on how to decorate or fix up my own home.
(Watch: Christmas DIY Ideas.)(Watch: Christmas DIY Ideas.)
Here's the thing, I'm kind of a decorating nerd (for lack of a better word). I love hunting through antique stores for hidden treasures to bring home. I think moving furniture around is fun. And I enjoy the challenge of making a space "pretty." Basically, I love making a house feel like a home.
So, naturally, when Joanna Gaines wrote a book (along with Chip), I wanted to read it. And I did- twice.
And both times I cried.
I think the tears came from a realization of how applicable her story was to my own life (I'll expand on this in just a minute).
But first, I want to share just a brief excerpt from Joanna's book, The Magnolia Story. Because these words stood out to me both times I read them:
"I will remember 'til the day I die the moment I stood on the front steps and locked that shop door for the last time as tears rolled down my face.

Even as I stood on those steps, trying to say good-bye, I kept asking God, "Are you sure this is the right move? If it is, why does it seem so painful and hard?"

That's when I heard that gentle whisper, Joanna, if you trust me with your dreams, I'll take them further than you could have ever imagined.

It's no easy thing to trust in God, to walk away from a career, to give it all up not knowing if you can ever get it back or even come close. But I did. I heeded his voice, and somehow I found peace about it."                                                                                                                                                                                                                                 –The Magnolia Story
Joanna's story is one of learning to step outside of her comfort zone. It's a story of learning to take risks while trusting God and His plan for her life. And it's a story of allowing herself to bloom.
(Read: Summer Book List for the Christian Girl.)
And I find that story quite relatable to my own life.
I myself am not a risk taker.
I like rules and I am good at following them. I like to have a plan before I start a project. I tend to take awhile before making a definitive decision. And, I prefer to stay within the imaginary lines I've drawn around my life. Why? Because it's comfortable.
But I've slowly learned that living a life within these imaginary lines (although it may feel safe) prevents me from experiencing all the adventures life has to offer. Slowly- very slowly- I've learned to allow parts of these imaginary lines to fade. Because I don't want to miss out on the plans God has for my life. God gave each one of us unique gifts. And we shouldn't keep those gifts hidden.
(Watch: What Is God's Will for My Life?)
I think Joanna put it best when she wrote,
"Nowadays when I think about the name, Magnolia, I think about it in terms that refer to much more than the blossoming of our business. I think about the buds on the tree, and how they really are just the tightest buds- they look like rocks, almost. And I feel like when Chip and I met, that tight little bud was me. I was risk averse, and in some ways, I don't think I saw the beauty or the potential in myself. Then I wound up with Chip Gaines…If I hadn't married Chip, I might not have ever bloomed."                                                                                                                                                      –The Magnolia Story
Maybe we all need a Chip Gaines in our lives-
Someone to unmask the beauty that we've kept hidden.
Someone who encourages us to step out of our comfort zone.
Someone who encourages us to bloom wherever we're planted.
Because with faith and encouragement, Joanna's decision to close one door eventually led to the opening of another.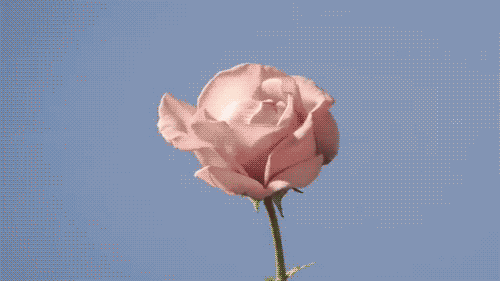 "Talk about coming full circle. If I ever needed proof that I should trust God with my dreams, this was certainly it. He turned my little dream, my mustard seed of faith, into all this (Magnolia Market at the Silos). Not even a decade after I made that difficult decision to close my shop to stay home with my babies, God delivered on the promise of making my dreams come true in ways that were bigger than I ever imagined…

And in times of doubt or times of joy, listen for that still, small voice. Know that God has been there from the beginning- and he will be there until the end."                                                                                                                                                               –The Magnolia Story
(Read: When Your "No" Becomes Someone Else's "Yes.")
So my challenge to you is this: Be a Joanna Gaines.
Be a woman who is not afraid to follow her heart and her dreams.
Be a woman who is not influenced by the ways of the world, but rather a woman who is influenced by her faith in Christ.
Be a women whose love for her husband and kids (or friends) is encouraging and brings out the best in them.
Be a woman who blooms where she is planted.
Because a women like this stands out. Because a woman like this is a positive example. And a woman like this makes a difference.
Be a Joanna Gaines.
Although Alyssa Kuiken lives in small town northern New Jersey, she likes to think she doesn't have a typical New Jersey accent. (Just don't ask her to say words like talk, walk, or dog!) She married her sweet husband, Rick, this past October and loves sharing life's adventures with him. She works as a wound care nurse and feels it's the best job ever, because it is an everyday reminder of how fearfully and wonderfully God created each one of us. When she's not at work, she's usually running or lifting weights at the gym with her husband Rick (aka coach), searching for new recipes for dinner, on the lookout for antiques to decorate their home, or watching Eli Manning and the Giants (go G-men!!!) play football. Follow her on Instagram at @alykuiks!
To read more like this:
Leave your comments below!
Who inspires you to step outside of your comfort zone with God??